INTRODUCTION
In 2011, Yayasan Budi Penyayang Malaysia once again presents the Kuala Lumpur International Batik (KLIB) Convention & Exhibition. This year, the KLIB comes under the umbrella of VIVA MALAYSIA BATIK – a repertoire of activities that will culminate in the KLIB from the 11th to the 13th December 2011. With a cohesive three-year programme of events that spans from 2011 to 2013, Viva Malaysia Batik focuses on the Malaysian heritage craft of batik while adding a range of highlights to Malaysia's tourism and MICE calendar.
The KLIB is the main highlight of all these events. The KLIB Convention theme, "The Business of Batik" is intentionally wide, allowing for participation from anyone related to batik and its periphery.
Events in November – December 2011 include the following: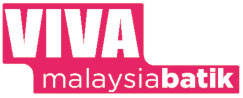 Convention: 9th - 10th December 2011
The inaugural Kuala Lumpur International Batik (KLIB) Convention & Exhibition was held in 2005. Featuring speakers from 15 different countries, the Convention was attended by some 500 people from various fields – artists, designers, students, lecturers, people in the batik and handicrafts industry, batik enthusiasts and aficionados.
Exhibition: 9th – 11th December 2011
The Exhibition also featured a wide array of batik fashion and products. During the 2005 KLIB, the World Batik Council was formed. The KLIB has since been successfully held in 2007 and 2009. Lively batik fashion shows, demonstrations and art shows are a feature that draw people to the Exhibition as well.

Date: 1st - 7th December 2011
Venue: Central Market & Malaysia Tourism Centre (MATIC)
New this year is the Batik X-Change, an annual 1-week event that we will be introduced in November 2011 at a venue that is a popular stop for tourists. It will be a lively, fun-filled event that targets young and old alike. There will be booths for batik sales, batik demonstrations, batik painting stations and fashion shows.
Piala Seri Endon 2011:
Grand Final: Sunday, 11th December 2011
This annual batik design competition was launched by the late Tun Endon Mahmood in 2003 to encourage the rise of new batik designing talent. This has become a highlight on the Malaysian batik industry calendar and has garnered interest from some of the best of Malaysia's batik designers, fashion and product designers. This competition began with one category, and has grown to three categories: Fashion, Soft Furnishing and Handicraft.
Other Events:
Batik painting competition
This will be held in the vicinity of the Piala Seri Endon heats.
Batik Fun Walk
This is an event that has been successfully held for 8 years, usually on a Sunday morning in November.